Interested in learning more hoarding?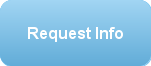 BHP's Hoarders R US is family-owned and operated right here in Vallejo, and San Francisco CA. Since our company opened its doors in 2010, we've treated every customer like they were a part of our family. Other companies may offer similar services, but our services are the best, and come with a personal touch.  

Double click here to add text.

BHP IS CERTIFIED AND FULLY INSURED TOLL-FREE 866-936-1112

HOARDING FACTS: Compulsive American hoarding is a mental disorder marked by an obsessive need to accumulate (and failure to use or get rid of) a significant amount of possessions, even if the items are of no value, hazardous, or gross filth and unsafe items.

It's not clear whether compulsive hoarding is a separate disorder, or rather a symptom of another condition, such as obsessive- compulsive disorder, hoarding unnecessary possessions may be referred to as 'syllogomania'.

In its worst Cases, compulsive American hoarding can cause serious hazards, fires, and unclean living conditions (vermin and insect

infestations). and injuries from tripping over debris, sharps related injuries and serious hazardous conditions.

BIOHAZARD PLUS COPYRIGHT 2012

ALL RIGHTS RESERVED 

866-936-1112

Credentials, Licenses & Insurance

State of California Trauma Scene Waste Management Practitioner

General Liability Insurance

Bonded

Local Business Licenses

Automobile Insurance

•WE SPECIALIZE IN PROFESSIONAL CLEANING SERVICES•